April 7, 2008
Young's criminal lawyers' tab reaches $1.1 million
Congressman Don Young's report with the Federal Elections Commission for the first quarter of 2008, is expected to show that he spent about $213,000 in legal fees to criminal defense lawyers.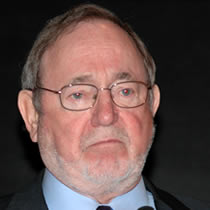 Republican Young, under multiple criminal investigations for bribery, extortion, and corruption, still claims he's going to run for Congress in the fall.
In January, Young opened a criminal defense fund because his supporters "wanted to help us out," according to Young's spokesman, Mike Anderson.
Young's re-election campaign raised more than $164,000 in contributions between January and March. Most of the contributions came for non-Alaskan donors. His report is due to the FEC by April 15th.
So far Don Young has racked up over $1.1 million in legal bills - and he hasn't even been arrested - yet.
© By Dennis Zaki - AlaskaReport.com All Rights Reserved.
Related Don Young Stories on AlaskaReport:
Corrupt Bastard Club coverage and links
Don Young's briber Troha escapes prison time
Don Young opens criminal defense fund
Florida returns Young's $10 million phony Coconut Road earmark
Don Young under criminal investigation - again
Don Young's Former Aide Pleads Guilty To Corruption
Don Young's infamous Florida land scam
Young probed by FBI in pay-off scheme
Don Young helps Florida developer after fund raiser
Ted Stevens and Don Young Fail to Provide 'Honest Services'
---