Ted Stevens and the Invasion of the Rockfish Snatchers
Dateline: Kodiak Alaska, November 9, 8 PM
Kodiak, Alaska
High atop Borough Hill a cold wind was beginning to blow.
Inside the Kodiak City Council Chambers were packed with angry townsfolk. Gaffs and pitchforks type of crowd. They filled the seats and spilled out into the hall, muttering and fidgeting and fingering their knifebelts. I looked around me in the hallway. Many of the people I had come to know during the long struggle were there. Branson leaning against the wall scrawling furious notes. Alexus pacing the hallway like a bear in a cage. A grey-haired and bespectacled Andy Lundquist looking like a professor before a lecture. Darius engraving the pages of a dog-eared ring binder. And, shambling up the hallway from the borough assembly meeting, Dr. Von Taufen.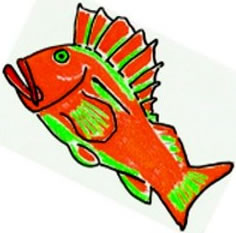 Von Taufen's newly bearded face looked haggard. The long years of pursuit were beginning to show. Was that a glint of madness in the old warrior's eyes? Was it finally getting to him? Following shadowy trails around the world tracking deathless entities to countries where governments let them go underground. Where they can hide their true strength, and avoid paying taxes.
I sidle toward him. I need information, and the venerable vampire hunter is a walking reference library. I need to know about a very exclusive club, the Alaska Groundfish Data Bank, and their speakerphone Bosley, Bradley Gilman. As he begins to tell the history of Agee Deebee in excruciating detail, my mind wanders to the day I first learned about the dark conspiracy.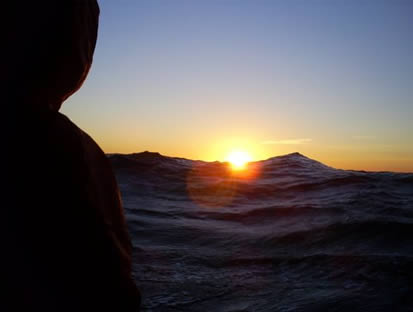 Six months ago. I was sitting in my office: Tony's Bar in Kodiak, talking to Crazy Fred. I was just winding my way toward the end of a very witty and well-informed tirade when a wrinkled photocopy was slammed down beside my frosty pint of Liquid Sunshine. I was in the middle of a sweeping hand gesture, so I didn't get turned around in time to see any more than the stranger's back as he shouldered his way through the swinging doors of the dark saloon.
Crazy Fred and I smoothed the paper out between us. It was a faded copy of a document from the turn of the century, dated January 11, 2000. It was a faxed memo to members of something called the Alaska Groundfish Data Bank. It announced a meeting of their members in the conference room of the Kodiak Chamber of Commerce, at 10 A. M.
We read on:
SUBJECT- CONTINUED DISCUSSION ON GULF COOP PROVISIONS

NEW INFORMATION

Talked to Brad Gilman Friday:


1. Brad feels that trying to do all species at the same time is a loser- that it is asking too much and could jeopardize getting any coop ability. He advises waiting until we have a pollock coop and then move forward for other species.

2. Brad advises eliminating as much of the opposition as possible-(i.e. including Norquest's Chignik operation, Icicle's Seward operation and Global's Kodiak operation in the closed class of processors. His thinking is that Norquest and Icicle will not put in pollock processing capacity & that Global cannot succeed unless it can get boats.
I know that this advice is not welcome. We need to discuss strategy and risk. I've asked Brad by e-mail to telephone us at our Jan. 11 meeting.
"Wow," I said, "what does that mean? How can they make a closed class of processors? Isn't that illegal or something? Who wanted to get rid of Global? They were paying the highest price in town at the time."
Crazy Fred burped and said: "AGDB is a group of boat owners and processors. They got together when the American Fisheries Act was going through."
I gave him a blank look.
"AFA was the first time in Alaska a whole fishery got privatized along with the conjoined twin of a processor monopoly. Basically, the pollock boat owners got together with their buyers and made a deal behind closed doors in Washington D.C. Senator Ted Stevens was in attendance so he could attach it as an "earmark" to a spending bill. The pollock boats were awarded the ownership of swimming fish for which they could collect "rent" or sell to the processor for cash. The pollock processors were awarded a monopoly, a law that excludes their competitors. Seeing what the pollock guys did, the Alaska Draggers Association (a group of Gulf of Alaska groundfish trawlers) got together with the big groundfish buyers here in Kodiak: Ocean Beauty, Cook Inlet Processing, Western Alaska, Alaska Fresh and Trident Seafoods, and formed the AGDB. The membership is rumored to number fourteen. They're a private club."
"So why do they call themselves a "Data Bank?"
"Because they somehow set themselves up to feed their numbers about catch and bycatch to NOAA for managing the fisheries. That way when the day comes to privatize and monopolize the Gulf of Alaska, the North Pacific Fisheries Management Council will be looking at years of statistics provided by the exact same people that will stand to benefit. And here's the real kicker. The Data Bank is supposed to be set up to monitor bycatch- you know, the fish you accidentally catch while fishing for a different species. What they realized is that when the fishery is privatized, you could be awarded the amount of your bycatch along with the target species. And after rationalization, you will be able to sell your bycatch, too. They make the argument that these are fish that are being dumped at sea now, which is true. But the irony is that the motivation right now is to catch the maximum allowable bycatch- because you might be rewarded that amount later.
"Wait a minute. Aren't those kind of stats supposed to be provided by some objective source? Like the McDowell Group or Switzerland?"
"Oh Yeah, according to the federal Data Quality Act, that's true. But the Office of Management and Budget will probably give them a special exemption after they got letters from the Executive Director of the NPFMC, and the Marine Conservation Alliance."
"Why would a conservation group want that?"
"The MCA are not really tree huggers. They're a group of processors. The "Marine Processors Alliance" doesn't sound as friendly I guess." For an insane person, Fred is very well informed.
He thumped the memo. "What's going on here is they're talking about keeping these three guys out of the club. They didn't want Norquest, Icicle or Global to qualify for the Gulf groundfish monopoly. I happen to know that Global, at least, tried to join their club. They were told to take a long walk off a short dock."
"Who is this Gilman guy?"
Crazy Fred shook his head violently. After looking over both shoulders, he bolted his shot down and muttering "I ain't that crazy", he slumped through the swinging doors.
But my interest had been shaken like a warm beer. I walked through the plaza to the Tropics, locally known as the "Little Bar". There I sat next to a certain government official who shall remain nameless because he is a fictional composite. After a couple of Sunshines, I ask "Who the hell is Brad Gilman, anyway?"
"Who isn't he?" he answered, balancing a Spanish olive on his nose, "He is the gatekeeper. He is Charon, and you had better have your coin. He is Beelzebub with a contract in his hand, and you sign it, too, because there is no Heaven on earth, my boy, you only negotiate your level in Hell."
"What?"
"Look, here in Alaska if you want to get something done in Washington, there's only one place to go and that's the office of Terrible Ted Stevens. And the way to that office is through Brad Gilman. Look who he lobbies for: the cities of Coffman Cove, Craig, Haines, Kodiak, Kotzebue, Marathon, Negaunee, Petersburg, Seward, Unalaska, Wasilla, Wrangell, the Boroughs of Aleutians East, Kenai Peninsula, Ketchikan Gateway, and Kodiak Island, not to mention the Four Dam Pool, Alaska Municipal Light and Power, Copper Valley Electric Association, Homer Electric Association and so on and so on. At the same time his firm represents big corporations like BP, Maersk, Trident Seafoods, Seafreeze, the West Coast Seafood Processors Association and, of course the Alaska Groundfish Data Bank."
"I've heard of them."
"Stupid Rockfish Pilot Program" he grumbled, absentmindedly bending a quarter between his thumb and forefinger. "Brad and the AGDB got Uncle Ted to put this thing on a spending bill along with crab rationalization. It gives away the market and the fish, just like crab ratz and AFA. And it lets them sell the bycatch. Only they've renamed bycatch "secondary species". Now Brad and the AGDB are trying to get the RPP extended, even though it hasn't even gone into effect yet. Lots of us don't like the program, because it locks out local small boat fishermen, it outlaws the free market (instead of regionalization, which would work better), and it only allows for one gear type- the bottom trawl. Our draft letter to Alaska's Congressional Delegation protests the extension. We will delete the protest before we send the letter."
"Why?"
"Well, the RPP is Brad's baby, isn't it? And our City Manager is working with Brad right now to get an EDA grant. She has to work with him. He is our lobbyist. He's everyone's lobbyist. He's the way into Uncle Ted's office. It doesn't make sense to step on his foot over the RPP with what is a symbolic gesture anyway." He orders us two more Sunshines and pays for it from my pile of crumpled bills. He sighs. "Yep. I have to hand it to him; Uncle Ted is the Great Corruptor. We happily pay Robertson, Monagle and Eastaugh to wait in line with our tin cups to talk to Uncle Ted's Consigliore, Brad Gilman. And Lord help us if we offend." He tips generously from my money pile and leaves.
I blink my eyes. I'm back at the City Council Meeting. I'm not attention deficient, I'm attention bankrupt. Von Taufen is still talking. He seems to realize I haven't been listening.
"Hey Terry" he says, "If you guys could get forty percent unowned quota for skippers and crew would you take it? Would you compromise?" His point is well taken. Not many of us are pure warriors. Most of us will negotiate our level in Hell.
After a long night of impassioned public testimony the City Council's opposition to the extension of the RPP was awkwardly, almost apologetically, removed from the letter.
Previous posts from Terry Haines available here
---
Terry Haines is a Kodiak deckhand and representative for Fish Heads, an advocacy group dedicated to preserving the vitality of Alaska's fishing communities.
Contact Terry Haines