Vic Kohring's lawyer trying to pull a fast one
February 2, 2008 6:06 PM - Posted by Myrl Thompson


Vic Kohring's attorney, John Henry Browne, is claiming a conflict of interest on Judge John Sedwick's part.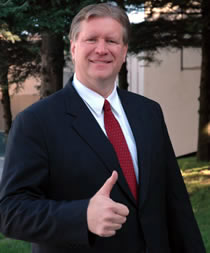 Kohring's Seattle-based attorney filed an appeal Friday, Feb. 1, asking that Kohring's case be dismissed because of "feuding between the former lawmaker and Sedwick's wife when she was a state commissioner under then-Gov. Tony Knowles," according to an Anchorage Press article by Brendan Kelley. What is your opinion of this latest attempt by Kohring to escape jail time?
Related stories:
FBI statement on Victor Kohring conviction
Kohring guilty of conspiracy, attempted extortion bribery
Vic Kohring resigns under pressure of indictments
Convicted Alaska legislator Vic Kohring recorded by the FBI in a Juneau hotel suite rented by Veco CEO Bill Allen and Veco VP Rick Smith. Kohring visits Allen to beg for money, Allen hands it over - then later says "This is what I want you to do"
---