Murkowski and Stevens vote yes to provide immunity to phone companies that illegally spied on Americans without a warrant
February 13, 2008 7:29 AM - Posted by Dennis Zaki
Senators Lisa Murkowski and Ted Stevens both voted Tuesday to provide immunity from civil liability to electronic communication service providers for certain assistance provided to the Government.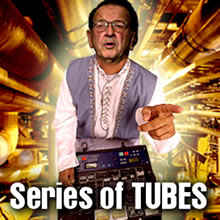 Ted Stevens, already under criminal investigation for bribery, received over $53,000 in campaign contributions from electronic communication service providers in 2006 alone.
From 2003 to 2006 Lisa Murkowski has received over $133,000 from telecom industries.
Senator Christopher J. Dodd of Connecticut, who spoke on the Senate floor for more than 20 hours in an unsuccessful effort to stall the wiretapping bill, said the vote would be remembered by future generations as a test of whether the country heeds "the rule of law or the rule of men" reports the NY Times.
Related stories:
Does Rupert Murdoch's DIRECTV Own Alaska Senator Ted Stevens?
Stevens exposed as blocker of bill to create a searchable database of government contracts
Money, Influence, and Ethics: Ted Stevens ethics questioned in report
---