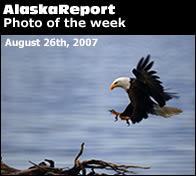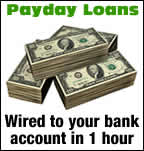 Iraq benchmark report; Bush surge a failure
August 31, 2007
Washington, DC - Iraq has met only 3 out of 18 goals (benchmarks) set by Congress, according to a draft leaked to The Washington Post by the military so the White House couldn't doctor it before its release.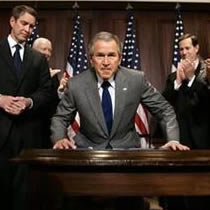 The report, which the Post described as "strikingly negative", is due to be delivered to Congress on Tuesday, ahead of a pivotal report on Iraq by the U.S. military commander in Iraq, Gen. David Petraeus, and ambassador Ryan Crocker due by September 15.
"Overall," the report concludes, "key legislation has not been passed, violence remains high, and it is unclear whether the Iraqi government will spend $10 billion in reconstruction funds," as promised. While it makes no policy recommendations, the draft suggests that future administration assessments "would be more useful" if they backed up their judgments with more details and "provided data on broader measures of violence from all relevant U.S. agencies."
The Bush administration is scheduled to deliver a report on the war to Congress in mid-September, focusing on the Iraqi government's progress toward 18 security and political "benchmarks" lawmakers included in a $120 billion war-spending bill in May.
The GAO, the investigative arm of Congress, has submitted the draft to the State and Defense departments for their review before publication. A senior defense official said that some of the benchmarks involve multi-part questions and have been partially met.
"While the Baghdad security plan was intended to reduce sectarian violence, U.S. agencies differ on whether such violence has been reduced," the draft obtained by the Post said.
President Bush, under growing pressure to show progress in the unpopular four-year-old war or start bringing U.S. troops home, is urging Congress to give his "surge" strategy of adding troops in Baghdad more time.
The White House is in damage control mode already "A bar was set so high, that it was almost not to be able to be met," White House deputy press secretary Dana Perino said. "On the other hand, one of the things it does not take into account, which is not on the benchmark list, is the cooperation of the Sunni tribes, who have decided to fight back against al-Qaida."
© AR News
---