Thompson claims Hussein "clearly" had WMD's - offers no proof
October 1, 2007
Newton, Iowa - Actor, and now Republican presidential candidate, Fred Thompson is claiming that Saddam Hussein "clearly" had weapons of mass destruction, even though the State Department, President George Bush, and the entire intelligence community have said otherwise.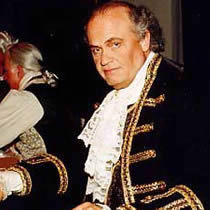 Thompson also blamed inadequate intelligence for not sending a larger U.S. invasion force into Iraq, but said he supported the decision to overthrow Saddam Hussein.
"Clearly we did not go in with enough people, with the right strategy," Thompson told reporters after a campaign event in this rural city in central Iowa. "We did not foresee what was happening there. Part of that has to do with the fact that our intelligence capabilities were not what they should have been."
Thompson said it was imperative to remove Hussein from power.
"Saddam Hussein, today, had we not gone in, would be sitting on this power keg and be in control of the whole thing," Thompson predicted. "He would have been the new dictator of that entire region in my estimation. He is, was, a dangerous irrational man who, by this time, would have been well on his way to having the nuclear capability himself."
In remarks delivered earlier in a café, Thompson said Hussein "clearly" had weapons of mass destruction prior to the beginning of the war. He offered no prove though.
"We can't forget the fact that although at a particular point in time we never found any WMD down there, he clearly had had WMD," Thompson said. "He clearly had had the beginnings of a nuclear program, and in my estimation his intent never did change."
"By today," Thompson continued, "Hussein clearly would have had that rejuvenated; especially looking at what Iran says that it's doing."
Fred Thompson is campaigning the next three days through Iowa.
© AR News
---