Britney allowed few visits from court
October 31, 2007
California - A Los Angeles court commissioner has ruled that severely troubled singer Britney Spears can have three monitored visits a week with her two small sons.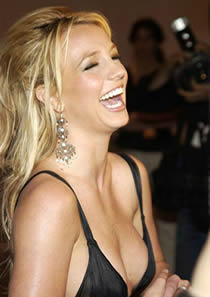 The pop star must undergo random weekly drug and alcohol tests and continue to receive parenting classes.
Spears' ex-husband Kevin Federline was granted full custody of Sean Preston, aged two, and one-year-old Jayden James on October 1st.
In September, the same court official cited Spears' "habitual, frequent and continuous" drugs and alcohol use.
Scott Gordon has previously granted Spears visitation rights only to suspend them on her failure to comply with court orders. He later restored the visits, but on condition they were attended by a court-approved monitor.
In Tuesday's ruling Spears was granted two afternoons and one full night per week with her two sons.
But as conditions for the visits to take place, she was also ordered to childproof her house, work out a schedule for the visits with Federline, and use car seats when driving her children around.
The judgement comes after a three-hour hearing last Friday, which both Spears, 25, and Federline, 29, attended.
Detailed testimony was presented, from Spears' parenting coach Lisa Hacker among others. Hacker's report concluded that the singer loved her sons and that they were bonded to her.
But it also criticized Spears, calling the atmosphere at her home "chaotic" and saying she rarely played with or spoke to the boys.
"It seems that her choices are dependent more upon what she wants to do at any given time rather than what would be more enjoyable for the children," Hacker said in her assessment.
A full evaluation of the custody arrangements is not expected to be completed until mid-January.
© AR News
---