Ethan Berkowitz says no to Sinopec
December 6, 2007
Former Anchorage representative Ethan Berkowitz is calling on Alaska governor Sarah Palin to hold companies responsible for their corporate record when assessing gasline bids.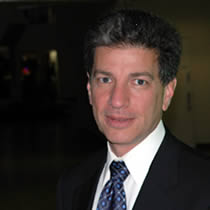 From Ethan Berkowitz's Press release: Today Ethan Berkowitz, candidate for Congress, called on Gov. Sarah Palin to hold companies responsible for their corporate record when assessing gasline bids. He cited particular concern with the bid from Sinopec ZPEB. The Chinese company's partnership with the Sudanese Government -- widely held responsible for the extensive human rights violations occurring in Darfur -- raises profound questions about their moral qualifications to develop Alaska's gas.
"While I congratulate Gov. Palin for generating bids to build a natural gas pipeline and for bringing the pipeline that much closer to becoming a reality," said Berkowitz, "I urge her to scrutinize the Sinopec proposal and certify the company's good character."
Berkowitz pointed out that at a time when American companies, universities, and states are divesting from Chinese companies tied to the Sudanese government, Alaska should proceed cautiously while contemplating a relationship with Sinopec. "Alaskans should not do business with a company linked to a government perpetrating systematic and widespread rape, torture and murder in Darfur," said Berkowitz. "We should hold our partners and the State to high moral standards of conduct. It would be immoral to trade our principles and our resources with a foreign company whose investments bankroll the Sudanese government responsible for the atrocities in Darfur."
Berkowitz also noted that Mid-American declined to make a much anticipated bid on the pipeline project based on concerns that Alaska's ongoing corruption scandal has compromised the attractiveness of our business climate. "We should choose our partners carefully - we shouldn't sell our gas to corrupt or immoral corporations. Reviewing pipeline bids in a way that holds companies accountable for their corporate character is one step Alaskans can take to rehabilitate our reputation and restore integrity and moral authority to our government."
"Alaskan resources should promote American energy independence, American security, and American values. I am asking the Palin Administration to include those values when evaluating Sinopec ZPEB's suitability as a partner."
© AlaskaReport. All Rights Reserved.
---