December 10, 2008
At least be honest. . . .
From Senator Kim Elton's newsletter
(Guest column by Andrew Halcro, an Anchorage businessman, recently published at his blog site: andrewhalcro.com. Halcro, a Republican, represented the Sand Lake area in the Alaska House of Representatives from 1998 to 2002.)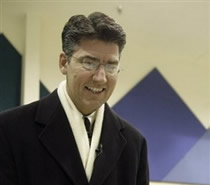 Lately there has been some discussion about Governor Sarah Palin billing taxpayers for nights spent away from the Governor's House in Juneau when she sleeps in her own Wasilla home.
During the Presidential campaign, the Washington Post reported that Palin billed the state for meal money while spending more than 300 nights at her Valley home during her first 19 months in office.
The governor has defended the practice by saying her designated "Duty Station" is Juneau, which makes claiming per diem while traveling, even at her Wasilla home, completely legal.
State rules say that if your job stations you in Juneau or Anchorage, but you live in another part of the state, you can still get per diem when visiting your hometown.
In a recent response to a letter to the editor from a Juneau resident concerned about Palin's time away from the state capitol, the governor's deputy press secretary opined that the reason Palin spent so much time away from Juneau was due to work being done on the Governor's House.
"In response to Wednesday's letter, "Palin's refusal to live in Juneau," I would like to remind readers that the Governor's House has been closed for substantial periods of time for a massive plumbing project," wrote Sharon Leighow in the Anchorage Daily News.
But the reason for Palin's pro-longed per diem claiming absence from Alaska's capitol city appears more significant than just bad plumbing. As has become the case with this administration, if they didn't offer half truths, there would be no truths at all.
In recently released emails dated March March 23 and 24, 2007, the governor tells her staff:
From: Sarah Palin <gov.sarah@yahoo.com>
Date: Friday, March 23, 2087 10:52 pm
Subject: RE: Governor Interview
To: meghan_stapleton@gov,state.ak.us
Cc: sharon_leighow@gov.state.ak.us, john_bitney@gov.state.ak.us, kris_perry@gov.state.ak.us

He is such a piece of work... I've never read a more unprofessional statement from anyone in media.

You and Sharon are doing an AMAZING job... Do NOT let his ramblings affect you or change you in the least.

Fyi- he's really going to hit the roof when he gets the message that come end of legislative session i'm joining YOU, and the majority of the people of AK, by conducting the state's business where the people are - where I can access them, and they can access me. (1'11 talk to you & Sharon about this outside of email.) our gasline team, our commence and revenue people, and so many others, are obviously needed in Anchorage once the session ends...

We're going to have to fundamentally change some perceptions of WHERE the admin needs to conduct its business in order to stay connected w/the world outside of Juneau.

You guys are working so hard - I can't tell you how much I appreciate you.

Sarah Palin
---
From: Sarah Palin [gov sarah@yahoo.com]
Sent: Saturday, March 24, 2007 9. 1 4 AM
To: marty_rutherford@dnr.state.ak,us; patrick_galvin@revenue.state,ak.us; bruceanders888@hotmail.com; tom_irwin@dnr.state.ak.us; kris_perry@gov.state.ak.us; john_bitney@gov.state.ak.us, joe_balash@gov.state.ak.us: russ_kelly@gov.state.ak.us; larry_hartig@dec.state.ak.us; meghan_stapleton@gov.state.ak.us; sharon_leighow@gov.state.ak.us; sr_parnell@gov.state.ak.us; kari_spencer@gov.state.ak.us; emil_notti@commerce.state.ak.us; roger_sampson@eed.state.ak.us; talis_colberg@law.state.ak.us; clark_bishop@labor.state.ak.us
Subject: FW: RE: Governor Interview

I am so incredibly proud of everyone on this Alaskan team. Thank you all for everything - work ethic displayed by eveyone (sic) is incredible and admirable - and surely unsurpassed by any other admin team.

Hang in there! I'm anxious for the session to wind down (w/no desire for special session - but if legislators believe one's warranted for agia approach then we'd conduct it in anch.), and then we will start conducting a chunk of continued administrative work out of southcentral Ak, where it will be easier to all stay connected.

I appreciate everyone's sacrifices made here - especially w/time/travel logistics that are so difficult. It will become more practical and less costly soon!

You, and those working w/you, are an amazing team of true Alaskans w/servants hearts.

Thanks so much,
Sarah

Sarah Palin
Even Joe the Plumber, having read the governor's email would admit the reason for spending fewer days in Juneau has less to do with bad pipes and more to do with bad feelings towards Juneau being the state's capitol.
| | |
| --- | --- |
| | Not liking Juneau isn't a sin....but being dishonest about your true intentions seems, well.....dishonest. |
Capitol Undercurrents
Chin music in Chinle--So, Marylou and I are sitting in the Holiday Inn restaurant in Chinle, Arizona, talking about our recent excursion into Canyon de Chelly when we overheard a discussion of the Frank
Murkowski reign in Alaska and some observations about our current governor. Chinle, population 5,000 or so, is in the northwest corner of Arizona and not the spot you'd hear such concise analysis of Alaska politics. We introduced ourselves and found out the folks were from Girdwood and subscribed to this newsletter. I'd like to think their good analysis of Alaska politics flowed from the information they gathered here but a short discussion led to a better conclusion--they were like subsistence hunters because they gathered a lot from all over and integrated it into their own, spot-on, state view.
Fingers crossed--Hate to sound so Scrooge-like this close to the holiday session but I gotta believe Alaska's gas pipeline initiative is facing some significant economic challenges given the state of the economy. Credit markets are in turmoil and TransCanada, the successful AGIA applicant, is talking about getting Congress to boost significantly the $18 billion loan guarantee authorized originally.
A spy high or low--The CIA has a personality quiz to try and determine a person's suitability for working in the agency. Some of the questions include: what transportation do you prefer, and what leisure activities do you like, and what superpower would you like to have? After completing the quiz you can log in to see what your answers mean. For example, if you prefer shopping and sunbathing in St. Barts, that means you are an "innovative pioneer". If you want to foresee the future and have a designer wardrobe, you might be an "impressive mastermind". If your super power is flight and your dream is to climb Mt. Everest, you could be a "daring thrill seeker". Can't help but think that I just returned from a vacation at my folks' home in Sun City, Arizona, where I shopped at Costco, and I drive a hybrid. That probably makes me an "impressive fogey".
Use tin cans with a string--Two of my staffers were on phone calls
recently when both lost their calls. Apparently the new phone system had crashed, effecting state telephones in Juneau and Fairbanks. A bit later, we received this email: "The State of Alaska Service Center has been advised of a service interruption to multiple phones in Juneau and Fairbanks. This is affecting multiple departments that use the Cisco system. Telephone technicians are working on the problem. Duration at this time is unknown. If you have questions, please call the State of Alaska Service Center on 1-888-565-8680." So how can you call if your phone work?

© AlaskaReport.com All Rights Reserved.
---