May 15, 2008
New poll: Begich wins Alaska Senate seat by 5 points
Research 2000 Poll Released Today Shows Begich Win, 48 To 43 Percent
From a Mark Begich press release: Research 2000, a nonpartisan, national polling firm, today released new statistics showing Mayor and U.S. Senate candidate Mark Begich winning the Alaska Senate race by five-points. The poll, commissioned by Daily Kos, shows the Begich - Sen. Ted Stevens head-to-head at 48 percent to 43 percent, plus or minus four percent.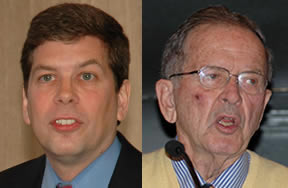 "Alaskans are ready for honest leadership that can deliver results for Alaskan families," said Heather Rauch, Campaign Manager for Alaskans for Begich. "Today's poll is just more evidence that Mark Begich is offering what people are looking for. Mark will fight for Alaskan families in Washington, not special interests and his own family."
The poll of 600 likely voters was conducted May 12 through May 14, and showed Begich with a favorable rating of 52 percent, with only 25 percent unfavorable. In contrast, Stevens' favorability is only 38 percent, with a full 58 percent unfavorable, including 24 percent who view him very unfavorably. Begich leads among independents by 20 points, 56 percent to 36 percent.
Full poll results are available at: http://www.dailykos.com/story/2008/5/15/12326/5308/445/516209.
© AlaskaReport. All Rights Reserved.
---