June 1, 2008
Dog dispute results in Wasilla murder
A man in Wasilla murdered another man over a dog and held the police at bay for nearly 24 hours Sunday.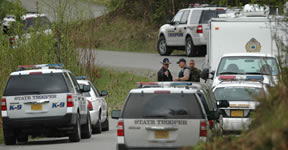 The suspect, Fred Heilman Jr., 63, shot himself to death after the standoff. The man Heilman killed has been identified as Michael L. Zagars, 49, of Wasilla.
The step-daughter of Zagars said they have had many neighbor disputes on East Porcupine Trail in the past and that one had a restraining order on the other.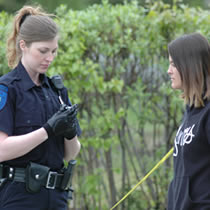 Alaska State Troopers received reports of shots being fired at 5:26 p.m. Saturday.
"We're hoping we can talk him into coming out," Alaska State Trooper spokesman Audie Holloway said before the suspect shot himself. "We're going to stay here as long as we need to, even if that means it takes several days."
© AlaskaReport.com All Rights Reserved.
---