Alaska Republican suggests Ted Stevens and Don Young retire
Kelly also suggests Randy Ruedrich and John Cowdery get lost
Fairbanks, Alaska - Alaska state Representative Mike Kelly of Fairbanks is suggesting in a letter to the editor of the Fairbanks News Miner that Don Young and Ted Stevens retire for the good of the Republican party since they have undermined the public's trust.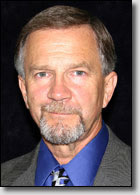 Young and Stevens are both under under multiple criminal investigations for corruption.
Kelly also suggests state Senator John Cowdery, chairman of the Senate Rules Committee, and Alaska Republican Party Chairman Randy Ruedrich resign for repeated ethical lapses by both.
Kelly wrote - The Alaska Republican Party, legitimate home of the conservative agenda built upon individual responsibility, limited government, development of human and natural resource potential, solid ethics and traditional family values is in need of change, inspiration and visionary leadership. In the year just ahead Alaskans will surely select: a) effective reform, or b) further revolution. "Status quo" will not be their choice. I've held this piece for a month since it will tread large sore toes no matter how carefully written. But no rancor or accusation or offense is intended... Here's how I would like to see this play out:

Senator Ted Stevens would announce his intent to retire at the end of his current term and support the strongest conservative candidate that comes forth to replace him in the next election.

Congressman Don Young would take the same action to contribute to the re-birth of his party.

Senate Rules Chair John Cowdery would, in the same spirit, resign his Alaska Senate seat to permit Governor Palin to appoint a replacement in time for the special session beginning October 18.

Alaska Republican Party Chairman Randy Ruedrich would join the effort by announcing his intent to resign and assist his replacement in the transition.
Ruedrich responded to KTUU and said he would not resign and and aide for Cowdery said likewise.
© AlaskaReport News
Alaska fishermen shout at Ted Stevens in Kodiak, Alaska 8/17/07
---