December 03, 2009
Health Reform Will Reduce Alaska Premiums
Alaskans to see some of the largest savings in nation
Alaskans, who currently pay the highest health insurance costs in the nation for premiums purchased by individuals, would see among the largest insurance premium reductions, under the national health insurance reform bill pending in the U.S. Senate, according to a just-released congressional study.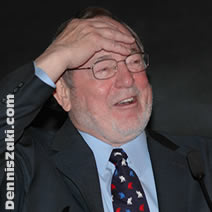 U.S. Sen. Mark Begich welcomed the study results, saying the high cost of health insurance premiums is one of the major complaints he hears from Alaskans in the discussion of health reform.
The study, released this week by the Senate Finance and Health, Education, Labor and Pension Committees and based on estimates provided by the non-partisan Congressional Budget Office, says the current single policy insurance premium in Alaska averages $4,680 annually and the current family policy is $12,637. Both rates are the highest in the nation, with the national single policy averaging $3,658 and the national family policy averaging $9,876.
Under the Patient Protection and Affordable Care Act, the bill pending in the Senate, single policy Alaskans could see a savings of $1,013 to $1,269 a year, while the savings for family policies could range from $1,769 to $3,426 annually.
"In part because only two health insurance companies provide coverage in Alaska, health insurance rates are the highest in the nation," Begich said. "The reform bill pending in the Senate is designed to lower health care costs by improving competition and choice, promoting better delivery of health care and cracking down on waste, fraud and abuse."
The analysis says Americans in all states would save under the bill, because of lower administrative costs and greater competition. The average adult could purchase health insurance for $512-$732 less in 2009 dollars under the bill than in the individual market today. Savings would be more than double that amount for low- and middle-income Americans because of affordability credits in the bill.
The analysis refutes claims by Premera Blue Cross Blue Shield of Alaska, which released estimates in October that health care and insurance reform could increase costs for Alaskans. Premera has about 65 percent of the Alaska market.
In 1997, family health insurance in Alaska purchased through an employer cost $6,026. In 2006, the same family health insurance cost $12,198. Without reform, by 2016 the same insurance is projected to double again to $24,693, which will consume more than 40 percent of projected Alaska median family income.
Begich is working with a group of moderate senators to refine the health care reform bill in the Senate so that it is better, safer and simpler for all Americans regardless of where they live.
From a Senator Mark Begich press release
© AlaskaReport.com All Rights Reserved.
---