Senator wants investigation of Don Young's sleazy earmark
December 20, 2007
Republican Senator Tom Coburn called for an investigation Tuesday into $10 million promised for a highway interchange in Florida, a request that had been sought by Alaska Congressman Don Young.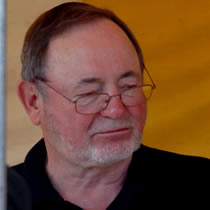 In a letter to Senate Minority Leader Mitch McConnell (below), Coburn called for the creation of a committee comprised of both representatives and senators to investigate Young's change to the 2005 transportation bill.
Don Young is under multiple criminal investigations in Alaska and Washington, DC for bribery and corruption.
Coburn, pledged to hold up any legislation that would correct the 2005 highway spending bill that housed the $10 million designated for a Coconut Road interchange. The money was originally promised for Interstate 75 widening work.
The Coconut project would provide access to 4,000 acres that Naples developer Daniel Aronoff owns. Aronoff was one of the power brokers at a February 2005 fundraiser that generated more than $40,000 for U.S. Rep. Don Young, R-Alaska, who chaired the House Transportation Committee at the time.
Coburn's letter
The Honorable Mitch McConnell

Minority Leader
United States Senate
361-A Russell Senate Office Building
Washington, D.C. 20510
Dear Senator McConnell:

I write to inform you that I will object to unanimous passage of any bill providing technical corrections of the 2005 highway bill if that bill does not require a full and open investigation of the events leading up to the unauthorized revision of congressionally passed legislation during the enrollment process.

While my understanding is that the latest version of the technical corrections bill restores the original congressional intent of the "Coconut Road" provision, those who perverted and distorted the explicit will of the U.S. Congress must also be held to account. A full investigation into this matter is necessary to ensure that this does not happen again in the future.

After both Houses of Congress approved passage of the conference report on H.R. 3 (SAFETEA-LU) in the 109th Congress, a major substantive change was secretly made to the legislation during the enrollment process. Specifically, item number 462 of section 1934 of the bill was secretly changed from "Widening and Improvements for I-75 in Collier and Lee County" to "Coconut Rd. interchange I-75/Lee County[.]"

H.R. 3 (SAFETEA-LU) - Conference Report as Approved by Congress

H.R. 3 (SAFETEA-LU) - Enrolled Version

As you well know, substantive changes during the enrollment process can only be made via a concurrent resolution, which must be agreed to by both the House and Senate. According to the Congressional Research Service, only one concurrent resolution (H.Con.Res. 226) regarding the 2005 highway bill was passed by the 109th Congress, and the resolution was "silent on any other specific changes, including section 1934[.]"

Because secret, improper, and unauthorized changes to congressionally passed legislation call into question the integrity of our entire Constitutional and legislative process, I believe a full and open investigation into this matter is necessary to restore the integrity of both the U.S. Congress and the Constitution.

I thank you for protecting my rights as a U.S. Senator and I look forward to working with you to create a select committee, comprised of Members of both the House and Senate, to investigate the events that led up to the unauthorized change and to provide a full accounting of the matter to the American public.

Sincerely,
Tom Coburn, M.D.
United States Senator
Related Don Young Stories:
Florida returns Young's $10 million phony Coconut Road earmark
Don Young under criminal investigation - again
Don Young's Former Aide Pleads Guilty To Corruption
Alaska Congressman Young probed by FBI in pay-off scheme
Don Young helps Florida developer after fund raiser
Don Young caught lying about debate over emissions bill
Ted Stevens and Don Young Fail to Provide 'Honest Services'
© AlaskaReport. All Rights Reserved.
---
Alaska Weather
---