Don Young opens criminal defense fund
January 30, 2008
The Hill newspaper in Washington D.C. said today that Alaska Rep. Don Young opened a legal defense fund earlier this month, according to House filings.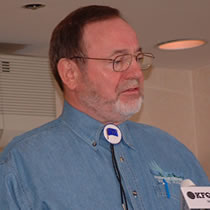 Young, under multiple criminal investigations for bribery, extortion, and corruption, still claims he's going to run for Congress in the fall.
The Hill quotes Young's spokesman Mike Anderson.
"We had some feedback from some folks who said they wanted to help us out but they wanted to do so through a legal expense fund, so we went ahead and did that in the hopes that our campaign funds can be freed up," he said.
Barring a likely federal indictment before the next election, Young will face Rep. Gabrielle LeDoux, Ethan Berkowitz, Diane Benson, and Jake Metcalfe.
The Kodiak Chamber of Commerce has just announced a debate on March 20th in Kodiak among Young and the four candidates that want to dethone him. (see attached)
© By Dennis Zaki - AlaskaReport.com All Rights Reserved.
Related Don Young Stories:
Corrupt Bastard Club coverage and links
Florida returns Young's $10 million phony Coconut Road earmark
Don Young under criminal investigation - again
Don Young's Former Aide Pleads Guilty To Corruption
Don Young's infamous Florida land scam
Alaska Congressman Young probed by FBI in pay-off scheme
Don Young helps Florida developer after fund raiser
Don Young caught lying about debate over emissions bill
Ted Stevens and Don Young Fail to Provide 'Honest Services'
---