Don Young sweating indictments
February 1, 2008
By Dennis Zaki - Don Young has good reason to be looking over his shoulder and fearing a knock on his door. Criminal indictments, a handcuffed perp walk, and numerous courthouse visits are in his future.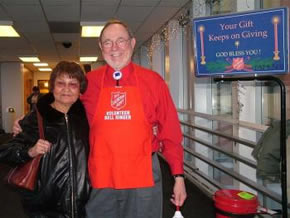 Young, under multiple criminal investigations , for bribery, extortion, and corruption, still claims he's going to run for Congress in the fall.
According to Thursday's release of Young's campaign contributions, his re-election campaign spent $854,035 on legal fees in 2007. Young, desperate for money, opened a criminal defense fund in January.
In the past three months alone he spent $407,190 on attorneys.
One amazing part of the report is that even with indictments looming, Young still raised $62,247 from contributors in the fourth quarter. It should be pointed out that of those contributors who gave more than more than $200, only five were Alaskans.
© AlaskaReport.com All Rights Reserved.
Related Don Young Stories:
Corrupt Bastard Club coverage and links
Don Young opens criminal defense fund
Florida returns Young's $10 million phony Coconut Road earmark
Don Young under criminal investigation - again
Don Young's Former Aide Pleads Guilty To Corruption
Don Young's infamous Florida land scam
Alaska Congressman Young probed by FBI in pay-off scheme
Don Young helps Florida developer after fund raiser
Don Young caught lying about debate over emissions bill
Ted Stevens and Don Young Fail to Provide 'Honest Services'
---