April 19, 2008
Benson says Young should come clean or resign
Democratic candidate for Congress Diane Benson says it's time for Don Young to come clean with Alaskans regarding the criminal investigations into his shady Coconut Road earmark, or resign.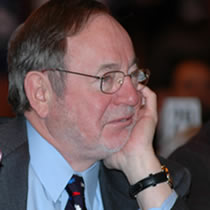 The earmark in question was a personally engineered $10 million insert by Young in exchange for a $41,000 campaign contibution.
From a Benson press release:
Diane Benson, candidate for US Congress (AK-AL), has called for Rep. Don Young to either provide Alaskans with information regarding the federal and Senate investigations into his 2006 earmark for Coconut Road, or resign as Alaska's sole member of the House of Representatives. On April 17th, the United States Senate announced the launch of an investigation into the 2006 earmark, which was added to a transportation bill a few days after Aronoff held an event raising $40,000 for Young.
"For too long our government has seemingly been for sale. With the Abramoff scandal and members of Congress going to jail it's time we demanded a new ethical standard from our elected officials."
Diane Benson has been demanding an investigation into this matter for quite some time. On September 18th, 2007, Diane submitted a letter to Rep. Doc Hastings of Washington and Rep. Stephanie Tubbs Jones of Ohio, who head the Committee on Standards and Ethics, requesting an investigation into the earmark, which was illegally changed between the time the legislation passed and it was signed by President Bush.
"This has been a long time coming. It has taken more than two years for this investigation to get underway, and I hope we will finally get to the bottom of this issue. This is a clear violation of the US Constitution, and no one with such disregard for the laws of our country should be allowed to continue to hold elected office."
Diane pledges to support legislation to increase transparency in government and support public financing of congressional elections once elected. Benson has gone on record taking the Change Congress Pledge, which can be viewed at http://change-congress.org/pledge/candidate/info/56.
© AlaskaReport. All Rights Reserved.
---
Related Don Young Stories:
Corrupt Bastard Club coverage and links
Young's criminal lawyers' tab reaches $1.1 million
Don Young opens criminal defense fund
Florida returns Young's $10 million phony Coconut Road earmark
Don Young under criminal investigation - again
Don Young's Former Aide Pleads Guilty To Corruption
Don Young's infamous Florida land scam
Alaska Congressman Young probed by FBI in pay-off scheme
Don Young helps Florida developer after fund raiser
Don Young caught lying about debate over emissions bill
Ted Stevens and Don Young Fail to Provide 'Honest Services'
---