July 3, 2008
Young's campaign manager Steven Dougherty in trouble too
Don Young has already spent $1.1 million on his own criminal defense
Alaska Republican Congressman Don Young isn't the only one in his office that's in serious trouble with the FBI, his campaign manager Steven Dougherty is facing arrest also.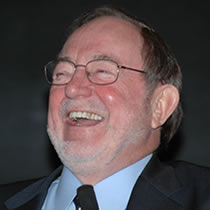 Young, under multiple criminal investigations for bribery and extortion, has spent more than $35,000 between October 2007 and April on lawyers for Dougherty according to the Associated Press. The AP says that's more than Dougherty himself made during that period and nearly as much as the campaign spent on political polling.
Young himself has already spent $1.1 million on his own criminal defense.
Last April, Young said about his mounting legal fees: "I have learned that the legal process is an expensive process, but I have nothing to hide," he said. "When it comes to my family and my character, the truth is priceless. That is exactly why I hired good legal counsel, and I have worked fully with the Department of Justice by answering their questions and providing them with anything they have requested."
Don Young jokes about his legal fees
© AlaskaReport.com All Rights Reserved.
---
Related Don Young Corruption Stories:
Corrupt Bastard Club coverage and links
Diane Benson says Young should come clean or resign
Boxer wants Don Young and/or accomplices in jail
Young's criminal lawyers' tab reaches $1.1 million
Don Young opens criminal defense fund
Florida returns Young's $10 million phony Coconut Road earmark
Don Young under criminal investigation - again
Don Young's Former Aide Pleads Guilty To Corruption
Don Young's infamous Florida land scam
Alaska Congressman Young probed by FBI in pay-off scheme
Don Young helps Florida developer after fund raiser
Don Young caught lying about debate over emissions bill
Ted Stevens and Don Young Fail to Provide 'Honest Services'
---