Criminal probe as FBI and IRS raid offices of at least 6 Alaska legislators; no arrests yet
9/01/06
Juneau, Alaska
AlaskaReport.com has learned the the IRS and the FBI raided the offices of at least six Alaska lawmakers Thursday in a search for any ties between the legislators and oil field services company, VECO Corp., an Anchorage-based oil field services and construction company whose executives are major contributors to political campaigns.
No arrests have been made as of yet.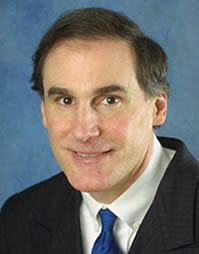 FBI agents left Ben Stevens' Capitol office Thursday evening with 12 boxes of documents labeled "Evidence" and loaded them into a vehicle waiting them outside. Special Agent Wade Dudley said they were being taken to an undisclosed location in Juneau.
"I don't know what they're going to do with it," Dudley said. "We collect it for the case agent's review."
Two legislative aides, who spoke on the condition of anonymity for fear of reprisal from federal agents who told them not to talk to reporters, said FBI agents were looking for any ties including financial information and gifts.
One aide said agents did not show him the warrant, but said officials described what was in it. He said the warrant allowed for the search of computer files, personal diaries and other documentation: "It pretty much covered the gamut."
The other aide said he demanded to read the warrant before allowing the search and that VECO officials Bill Allen, Rick Smith and Pete Leathard were named in the warrant.
As of 4:40 pm, FBI agents were still in the Juneau offices of Alaska Senate President Ben Stevens and Senate Rules Committee Chairman John Cowdery.
FBI spokesman Eric Gonzalez said search warrants were being served at those offices, but wouldn't say who is being targeted, what the investigation is about or when it began. The IRS would not confirm or deny the story.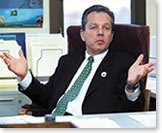 "It's an ongoing investigation is all I can say," Gonzalez said.
Cowdery was seen being questioned around noon by federal agents in a conference room. Cowdery wouldn't say what the raid was about. Asked by a reporter whether he was under criminal investigation, he said, "I don't think so".
At least a dozen agents were seen in the Anchorage offices early this afternoon, and also were seen in offices in Juneau. Agents came and went from the offices of Stevens, Cowdery and a nearby conference room. Around 1:30 p.m., an agent wearing latex gloves could be seen through the blinds in Stevens' office placing items in a box.
Sen. Kim Elton, D-Juneau said he had been told that FBI agents from out of state were searching several offices including Stevens, Cowdery and Rep. Vic Kohring, R-Wasilla.
"The place was crawling with FBI," Wagoner said.
Parts of this story are from ADN.com, AP, wire reports and AlaskaReport.com.
Related Stories:
Alaska Senate president Ben Stevens has accepted bribes from seafood processors, according to Ray Metcalfe, Chairman of the Republican Moderate Party 6/26/06

Ben Stevens Fined $150 & $150: APOC Blind to Corruption

Ted Stevens & Corruption: Move Over Duke Cunningham

Ted Stevens exposed as blocker of bill to create a searchable database of government contracts