4 more warrants issued as criminal probe intensifies after FBI raids on Alaska legislators
9/01/06
Juneau, Alaska - The FBI served four more search warrants today in its investigation of the relationship between lawmakers and oilfield services company VECO Corporation, an Anchorage-based oil field services and construction company whose executives are major contributors to political campaigns. Bill Allen, owner of VECO, and his firm, were involved in a renovation of Alaska Senator Ted Stevens' chalet in Girdwood in the recent past.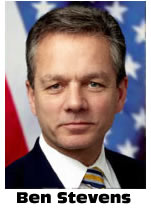 The Associated Press is reporting that the search warrants seek "from the period of October 2005 to the present, any and all documents concerning, reflecting or relating to proposed legislation in the state of Alaska involving either the creation of a natural gas pipeline or the petroleum production tax."
An Anchorage FBI spokesman says that about two dozen search warrants have been executed so far, including three today in Anchorage and one in Willow.
No arrests have been made as of yet.
AlaskaReport has learned that a staffer in one of the offices raided has been providing information to federal authorities.
In an interview with KTUU-TV in Anchorage, Wev Shea, a former U.S. attorney for Alaska says he knows who created the climate that he alleges allowed corruption to flourish. "The Republican Party is going to rue the day in this state for allowing Randy Ruedrich (chairman of the Republican Party of Alaska) to remain as a chair. He's bringing this party down and it's bad."
KTUU also interviewed Rep. Eric Croft. He says he saw this coming two years ago, during a legislative committee meeting concerning VECO's pitch for a sole-source contract award for a private prison.
"I said at the time, in 2004, on the Whittier proposal, someone's going to jail over this 'cause I could see how corrupt the process was," said Croft, D-Anchorage. By Dennis Zaki
Related Stories:
AlaskaReport.com has uncovered exclusive information about the FBI - IRS raids in Alaska
Alaska Senate president Ben Stevens has accepted bribes from seafood processors, according to Ray Metcalfe, Chairman of the Republican Moderate Party
6/26/06
Ben Stevens Fined $150 & $150: APOC Blind to Corruption
Ted Stevens & Corruption: Move Over Duke Cunningham