Alaska Republican Victor Kohring resigns under pressure of indictments
June 20, 2007
Anchorage, Alaska - Alaska Republican Victor Kohring said on Tuesday that he will resign from the state Legislature so that he can concentrate on proving he's innocent of four counts of federal bribery and extortion charges.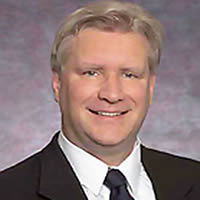 "I take the job as a legislator very seriously, but my life is on the line, so I have chosen to defend myself so I can prevail in court," Kohring said to the AP. "It's a very, very ugly decision to have to make, frankly."
"Resigning by no means suggests guilt. It simply means I take the federal charges extremely seriously and intend to make every effort to prove I'm innocent in court," Kohring said. "I honestly, in my heart, feel that I am innocent."
Kohring said that he would step down July 19th.
Kohring and two cohorts were indicted May 4th on federal bribery and extortion charges related to a scheme with Anchorage-based oil field services company VECO Corp.
Alaska Governor Sarah Palin Responds to Representative Kohring's Resignation in a Press Release:
Governor Sarah Palin today released the following statement on the resignation of Representative Vic Kohring:
"I do think that Representative Vic Kohring's resignation is not only in his best interest, but it's also in the state's best interest," said Governor Sarah Palin. "He has a lot on his plate in terms of a defense that he has to mount, and Kohring's constituents expect full-time representation."
Representative Kohring's resignation is effective July 19, 2007. Governor Palin will then have 30 days to appoint a Republican from District 14. The Governor's appointee must be confirmed by a simple majority of House Republicans.
Related Stories:
VECO head pleads to bribes to Ben Stevens and cohorts

Ted Stevens and Don Young Fail to Provide 'Honest Services'

FBI in Alaska closing in on Ted Stevens' son Ben

Four more warrants issued as criminal probe intensifies after FBI raids on Alaska legislators

State Rep. Anderson arrested for corruption
© AlaskaReport News
---