Alaska legislators (22 of them) still stumping for VECO
May 5, 2007
By Ray Metcalfe - Even though the FBI's indictments of dirty politicians and those who bribe them has begun, (just the tip of the iceberg) House Majority Leader Ralph Samuels, Senate President Lyda Green, and about 20 other members of our Legislature who owe their elections to VECO are still stumping for the oilfield services company that is at the center of the ongoing FBI investigation.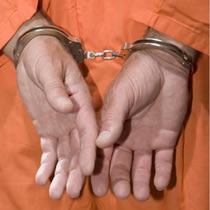 Why would any legislator trust those who say the governor's Alaska Gasline Inducement Act is bad for Alaska, when they know those detractors are directly or indirectly associated with those who bribed our legislators.
They are pushing an ethics bill that does nothing, and - for those who haven't already figured it out - our state treasury is now funded by a tax scheme that brings in about half of what it should. It's the same tax scheme referenced in the indictments that VECO bribed our legislators to pass.
To put into perspective what legislators who take bribes have cost Alaska: In March 2005, Exxon Mobil signed an agreement with Qatar to spend $13 billion developing the infrastructure to extract, liquefy, and export, 17.2 million tons of liquefied natural gas to the UK annually. In exchange, Exxon keeps 30 percent of the profits, and Qatar takes the other 70 percent.
Since that deal was made, the competitive market has changed. Exxon Mobil's more recent bid for similar development rights in a Libyan oilfield was outbid by Gazprom. Exxon offered to share the profits - 25 percent to Exxon, 75 percent to Libya. But Gazprom agreed to develop Libya's oilfield for 10 percent of the profits, giving Libya 90 percent.
Alaska now gets a 12.5 percent royalty, plus a 22.5 percent net profits tax, and the feds take about 10 percent, for a total of about 45 percent. In other words, the rest of the world has let the competitive market work to get oil companies like Exxon to develop their oilfields for between 10 percent and 30 percent of the profits. Meanwhile Alaskans are misled to believe they must give up between three and five times as much of their profits, or Exxon and others will leave us for greener pastures.
Allowing three major oil companies absolute control of both the production and the transportation of Alaska's oil has given BP, Exxon Mobil and ConocoPhillips a monopoly and kept competing oil companies out of Alaska's oil patch.
The current 45-55 split of the proceeds from this state's oil makes Alaska the lowest taxing major oil producer in the world by a wide margin. The difference between what we get and what we could get if we simply allowed the competitive process to work is about $2 billion per year. That's enough to eliminate all property taxes plus add an additional $1,500 dollars to your dividend check.
If BP, Exxon Mobil and ConocoPhillips move on to greener pastures, other companies will step in and offer us just as much as they offer other countries. What could be better?
© AlaskaReport News
---
Ray Metcalfe is a former Republican legislator from Anchorage and longtime government watchdog. He is chairman of the Republican Moderate Party. Contact him at RayinAK@aol.com.
---
Related Stories:

Four more warrants issued as criminal probe intensifies after FBI raids on Alaska legislators

Alaska Senate president Ben Stevens has accepted bribes from seafood processors, according to Ray Metcalfe

Ted Stevens & Corruption: Move Over Duke Cunningham

Ted Stevens and Don Young Fail to Provide 'Honest Services'
---