Ted Stevens' Coveted Fishery Act in Jeopardy
9/06/06
Kodiak, Alaska
On July 31, 2006, L. Ryan Broddrick, California's director of the Department of Fish and Game wrote a piercing letter to U.S. Senator Maria Cantwell (D-WA) concerning the Pacific coast whiting (hake) fisheries. He expressed concern about legislating a "two pie" management plan on the West Coast - a plan that would grant Processor Quotas to monopolists.
The "two pie" concept involves the theoretical economics of the bought-and-paid-for-science of professor Scott Matulich of Washington State University, who sold his soul to the devil of the Pacific Seafood Processors Association (PSPA) in the early 1990's.
Sidenote: Alaskan processors used money stolen via insurance claims on robberies of cash from a company store, and generated by company management controlled cocaine sales in the crab fisheries a decade ago, and otherwise swindled from their foreign-owned seafood companies that was subsequently distributed through the PSPA and by executive contributions to WSU. WSU's provost office failed to properly sanction Matulich and simply suggested others were welcome to join in the peer review process. In case they have failed to read about it, Robert Halvorsen did so in a review paper, during the McCain hearings on the antitrust aspects of Crab Rationalization. Groundswell wrote about the McCain hearings in a Bonsai Buccaneers article in the Fishermen's News in 2004.
Once the cow-pie theory took a strong foothold in Alaska, it was transported to the West Coast, under the guidance of the West Coast Seafood Processors Association.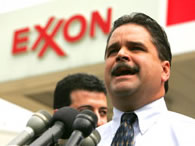 However, watchdog Broddrick sits on the regional Pacific Fisheries Management Council, as a California representative, and knew that the PQ system was rejected by the PFMC. Yet he notes a process is now underway of end-run legislation within a House bill being propelling for corporate dominated fisheries.
This end-run is being attempted through U.S. Congressman Richard Pombo's bill, since he's the one that Tom DeLay apparently helped get appointed above more experienced politicians to a key role as head of the House Resource Committee. Congressman Don Young of Alaska and Pombo are currently controlling the Amendments that would roll into the Magnuson-Stevens Fishery Acts Reauthorization process soon to come up in Congress as the House and Senate versions blend.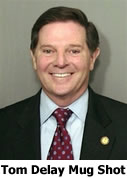 The combined attempt is to forward language crafted by Alaska corporate monopolists and their lobbyists for "direct access privilege" programs for limited access rights to exclusive fishing gear groups under a section of Pombo's and Ted Stevens' bill. The new management regime would allow a regional fishery management council "on its own volition" to initiate a DAP/LAP program (i.e. damn the voice of crew, skippers, independent boats, and communities). In contrast, the New England states have legislative language protecting fleets by ensuring a two-thirds vote of affected fishermen. Not so for other regions of the nation. So much for constitutionally-given Equality rights.
As Alaskan independent, smaller boat fishermen fight the effort to take away their rights through more "rationalization" (i.e. corporate monopolization) regimes, corrupted Alaskan organizations have helped write the nefarious language. In particular, Pombo has been lobbied by the Alaska Groundfish Data Bank Inc. and Alaska Draggers Association of Kodiak, which together represent the interest of the largest processing companies (a closed-class of would be monopolists) and their captive bottom-trawling fleets.
Broddrick wisely writes the letter to Cantwell, who sits on the Senate Commerce committee, and to other leading Congressional representatives in an attempt to halt the end run, which is surely being coordinated by Ted Stevens. Stevens has refined his trickery of earlier "conservation efforts" after sending Greenpeace packing during Pollock rationalization in the late 1990's. Using false front associations such as the Marine Conservation Alliance (MCA), this time Stevens has drafted a Senate version of MSA Reauthorization that appears to be conservation minded at its inception. He intends to let the House version do the dirty work.
Coercion and extortion tactics are not uncommon in Alaskan fisheries. For its part, MCA has recently pulled its logo/advertising on this site because of Groundswell writings. MCA's head, Dave Benton, is the former chair of the North Pacific Fishery Management Council who presided over Crab Rationalization schemes that have cost over 1,000 jobs in Alaska recently. A few years ago, Benton was the subject of questioning regarding a Ted Stevens land-giveaway earmark of property that would apparently grant a choice bed and breakfast location belonging to Benton's family, near a lighthouse. Speculation ran to the question of whether or not this was "a reward for services rendered" while on the Council.
All along the way, Stevens has known that he'd take the conservationist high road while Pombo and Young would sneak the matching corporate welfare elements through with special language insertions and amendments during the House side of the joint conference process to enact a bill that would serve the large closed-class processors, eliminate potential corporate rivals, and enslave the regular fleets, while rewarding the AGDB and Alaska Draggers who deliver to the closed-class giants with windfall profits, often called a "golden parachute retirement."
The only question left on the table now is whether or not Cantwell and the others get what is going on and are ready to fight on the Senate floor to stop MSA Reauthorization from going anywhere during the current Congress. At the least, they need to strip the bill of any LAP/DAP provisions, strip off "two pie" and grandfathering clauses, and otherwise gut the bill of special interests language. It may be okay if they allow the better measures of conservation to pass, along with budget approvals, but it is highly important that they completely redact the corporate welfare provisions. And all fishermen, from every state, should have a right to a two-thirds protection against sloppy or crooked fish council plans.
Groundswell has always pointed out that the major problem is the theft of over a billion dollars per year from Alaskan fisheries alone, by the large processors employing the illicit accounting trickery (profit laundering) of Abusive Transfer Pricing. While this industry-specific concern was listed in the Congressional Research Service's report on MSA Reauthorization, neither Stevens, nor Pombo or Young, nor even NOAA Fisheries has stood up to consider the true valuation of Alaska's fisheries by including it in Reauthorization.
Even Governor Frank Murkowski has shown complete disregard (as did ex-Governor Tony Knowles) for the proper valuation of exports and wholesale and ex-vessel prices. But then again, Murkowski's office pressured the mayor of the City of Adak to throw me off Adak Island in 2002, shortly before Aleut Corporation agents lied to the fish councils to obtain fishing rights that belonged to the city. Remember, Ted gave the Adak Pollock rights to the Aleuts while assured under a series of agreements that his son Ben got enriched at the end of the day. Ahh, the corrupting power of "the fourth branch of government" - Appropriations.
Contrast that with the new GOP gubernatorial candidate, Sarah Palin (a fisher herself!) who has promised to work for greater Accountability and Transparency, and to get to the bottom of what's wrong with the undervaluation of all Alaska resources. And consider a reminder that Ted's son, Ben Stevens, refused to consider low ex-vessel prices as a root cause of economic devastation across coastal Alaska while chairing Alaska's Salmon Task Force. Without fixing the price-fix, there can be no future for coastal Alaska's fishery dependent communities - something only Palin seems to be willing to correct. But California just offered significant input of an honorable nature, as well. And we thank them.
To that end, Groundswell brings you the attached PDF copy of Mr. Broddrick's letter to Congressional leaders and NOAA director William Hogarth. Please bear witness to the fact that Congress has this in its hands already, just as they do the 2006 General Accounting Office report criticizing end-run legislative tactics and outlining the poor job regional fishery councils do at providing for balanced and full stakeholder participation.
By now, 'the Hill' also knows how corrupt Alaska's representatives have become, and that 'the World is watching.' It is time for Congress to reject the cronyism, and restore balance by removing the allocations of public resources (under 200-mile care for stewardship only, not ownership by any nation) from the oligarchs.
And the last word - we believe all of the Processor Quota system and linked cooperatives of forced-delivery vessels holding Individual Fishing Quotas to be illegal under the WTO (as subsidies of certain corporations in the conduct of global trade, to the disadvantage of other firms) and the NAFTA (since Canadian processors will lose out on traditional rights). It also violates Lender Liability pattern law principles (and the GAO should seriously look into catcher vessel ownership regarding shoreside groundfish plants, soon).
Surely Congress must stand down on Reauthorization until the next Congress, as the Bush Administration dare not sign a fishery bill that violates these international agreements and overriding laws. How could it ever proceed on ratification of the Law of the Sea and other international fronts with Ted Stevens' brand of global corporatization blackening our seas?

Related Stories:
Ted Stevens & Corruption: Move Over Duke Cunningham

AlaskaReport.com has uncovered exclusive information about the FBI - IRS raids in Alaska
Alaska Senate president Ben Stevens has accepted bribes from seafood processors, according to Ray Metcalfe, Chairman of the Republican Moderate Party
6/26/06
Ben Stevens Fined $150 & $150: APOC Blind to Corruption
Stephen Taufen - Groundswell Fisheries Movement
---
A public watchdog and advocate for fishermen and their coastal communities. Taufen is an "insider" who blew the whistle on the international profit laundering between global affiliates of North Pacific seafood companies, who use illicit accounting to deny the USA the proper taxes on seafood trade. The same practices are used to lower ex-vessel prices to the fleets, and to bleed monies from our regional economy.
Contact Stephen Taufen