Republican Victor Kohring Indicted - Again
October 5, 2007
Anchorage, Alaska - Former Alaska Representative Victor Kohring has been indicted again, this time the FBI added allegations that the bribery conspiracy with Bill Allen goes back to 2002 and that a $17,000 payment from Allen was a payment - not a loan.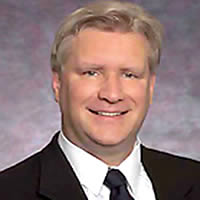 Prosecutors expanded the charging document by three pages and is also alleging that Kohring fired an aide at former Veco chairman Bill Allen's request.
Allen, CEO and part-owner of VECO, an oil services company in Alaska, pleaded guilty to three counts charging him with: bribery; conspiracy to commit bribery, extortion under color of official right, and honest services mail and wire fraud; and conspiracy to defraud the Internal Revenue Service of the U.S. Department of Treasury.
Kohring's new indictment doesn't add any counts to the case against him, but it says Kohring first began receiving illegal cash payments of $500 to $1,000 from Allen in 2002.
The indictment now calls $17,000 that Kohring allegedly sought from Allen to pay off a credit card debt a "payment" instead of a "loan", according to the Anchorage Daily News.
Kohring and two cohorts were indicted May 4th, 2007 on federal bribery, extortion, and conspiracy charges. Kohring resigned under pressure in July.
AlaskaReport's ongoing Alaska corruption coverage:
Corrupt Bastard Club's Extensive List Of Crimes
Pete Kott guilty of bribery, conspiracy, and extortion
Kott Jr. unbelieveable on witness stand
Ted Stevens implicated in bribery during Kott trial
Alaska Senate president Ben Stevens has accepted bribes from seafood processors, according to Ray Metcalfe
Judge rules "Corrupt Bastards" be tried separately
Ted Stevens under criminal investigation for corruption
Ted Stevens & Corruption: Move Over Duke Cunningham
Ted Stevens and Don Young Fail to Provide 'Honest Services'
FBI in Alaska closing in on Ted Stevens' son Ben
Legislators still stumping for VECO - By Ray Metcalfe
© AR News
---