Corrupt Bastard Club Update: Kohring, Anderson, and Kott
October 11, 2007
By Dennis Zaki - Corrupt Bastard Club members Vic (How 'bout a thumbs up shot) Kohring, Pete (Got Caught) Kott, and Tom (I'm innocent!, Sorry I was just kidding, I'm guilty) Anderson were all in the news this week.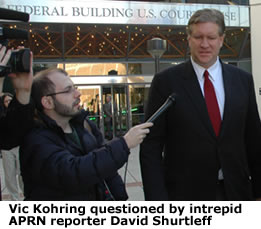 Victor Kohring
Wasilla Representative Vic Kohring was back in federal court Tuesday for a 7 1/2 minute hearing on a new indictment he was charged with last week.
He was represented by Wayne (All hat - no cattle) Anthony Ross.
Ross actually said after the hearing that he thought the government added the allegations just before to trial because "I think they're worried."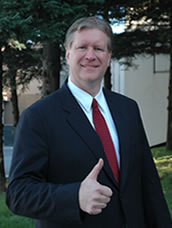 Worried? Ya right. The jury will return a guilty verdict in two hours or less. This case is a slam dunk for the prosecutors.
Vic, remember me? I gave you my card on Tuesday and was the only one taking pictures, if you are reading this, TAKE THE DEAL! And no, the FBI did not ask me to say that.
Like the band playing on while the Titantic sank, Vic is in denial.
Peter Kott
Former Alaska House Speaker Pete Kott, convicted on bribery, conspiracy, and extortion charges, is trying to weasel out of the verdict against him.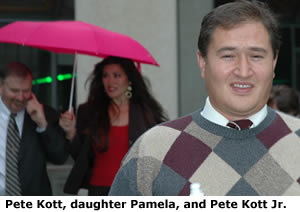 His lawyer is asking that verdict be thrown out or allow a new trial on the grounds that the prosecution's #1 witness, oil company bagman Bill Allen, was Kott's friend, and anything Allen gave him should be viewed as a gift.
Eleven of the twelve jurors on the Kott trial wanted to hang him minutes after they got the case. Minutes. The judge will deny this motion in the time it takes to write his name and the word - DENIED.
Note to Pete Kott: When the state tries you on bribery charges after the feds are finished here, don't put your son on the stand again. His phony testimony was a farce and it helped sink you.
Tom Anderson
In a sentencing memorandum submitted Wednesday, prosecutors are suggesting U.S. District Court Judge John Sedwick sentence former Republican lawmaker Tom Anderson to 97 months in prison, plus a fine of the amount of the bribes that he took - $26,000.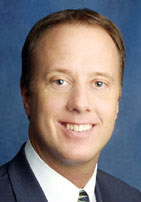 Anderson's attorney is asking for no more than 33 months. Good luck on that.
After 10 months of lying to the media, and friends, about his innocence, Anderson acknowledged his guilt in his own sentencing memorandum that he broke the law, violated the public trust and must be punished. Too little, too late, the judge is not a fool.
Anderson was found guilty of seven felony counts and is the first politico to face sentencing in what could turn out to be the largest corruption scandal in the history of the United States.
Prosecutors are going for a tough sentence: "We submit that, in evaluating Anderson's eve-of-sentencing claims of contrition, the court should consider the fact that Anderson elected to go to trial and have the charges decided by a jury of his peers. To get to that point, Anderson repeatedly stated that he was, in fact, not guilty of the charges in the indictment."
U.S. District Court Judge John Sedwick is scheduled to hand down Anderson's sentence on Monday morning at 8:30 sharp. The public is invited to watch a grown man cry.
Who's next
Don't be shocked if the second round of indictments comes next week. The 8 ball says "Looking good." Tuesday morning could be a long day for Alaska reporters.
So far the massive FBI corruption investigation has snagged two of the state's three members of Congress, one of their aides the ex-president of the state Senate, four state legislators, and two VECO executives. A fisheries investigation involving Senator Ted Stevens and his son Ben will catch many more.
AlaskaReport's ongoing corruption coverage:
Corrupt Bastard Club's Extensive List Of Crimes
Tom Anderson begs for mercy
Pete Kott guilty of bribery, conspiracy, and extortion
Kott Jr. unbelieveable on witness stand
Ted Stevens implicated in bribery during Kott trial
Alaska Senate president Ben Stevens has accepted bribes from seafood processors, according to Ray Metcalfe
Ted Stevens under criminal investigation for corruption
Ted Stevens & Corruption: Move Over Duke Cunningham
Ted Stevens and Don Young Fail to Provide 'Honest Services'
FBI in Alaska closing in on Ted Stevens' son Ben
Legislators still stumping for VECO - By Ray Metcalfe
© AlaskaReport News
---