Palin tired of waiting for Ted's explanation
Stevens under multiple criminal investigations
Anchorage, Alaska - Alaska governor Sarah Palin is tired of waiting to hear from Senator Ted Stevens regarding his multiple criminal investigations for corruption and bribery.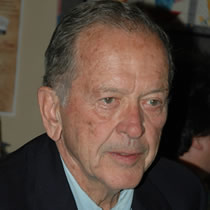 Palin said "Alaskans are anxious to hear any information that can be provided regarding his innocence."
"I can't guess what that information would be, but I think I join others in wanting to know of the senator's innocence," Palin said.
"Right now, we are not hearing anything," she said. "We are going to give him the benefit of the doubt because that's appropriate, and that's deserved."
The Associated Press reported Thursday that the FBI, working with ex-VECO president Bill Allen, secretly taped telephone calls involving Stevens.
Allen is cooperating in a massive FBI corruption investigation that has snagged two of the state's three members of Congress, one of their aides, the ex-president of the state Senate (Ted Stevens' son Ben) four state legislators, and two VECO executives.
AlaskaReport's ongoing Alaska corruption coverage:
CREW asks McConnell to remove Ted Stevens from committee assignments
Ted Stevens' son Ben took bribes from VECO
Alaska Senate president Ben Stevens has accepted bribes from seafood processors, according to Ray Metcalfe
Ted Stevens under criminal investigation for corruption
Ted Stevens & Corruption: Move Over Duke Cunningham
Ted Stevens and Don Young Fail to Provide 'Honest Services'
FBI in Alaska closing in on Ted Stevens' son Ben
Legislators still stumping for VECO - By Ray Metcalfe
© AlaskaReport News
---